2021 St. Lucy Mass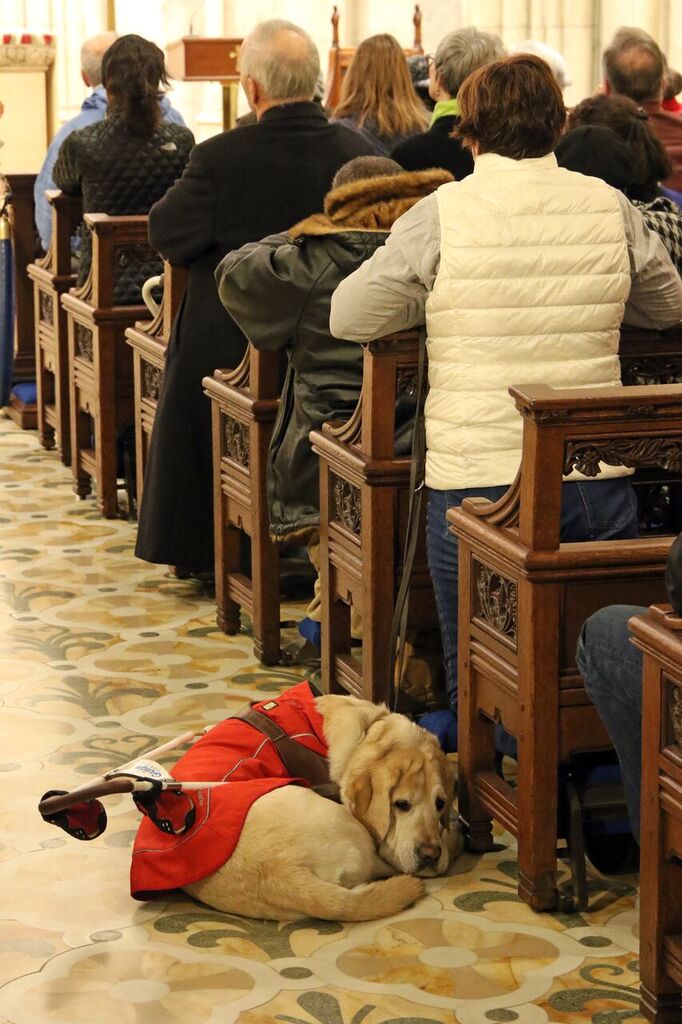 We have some fantastic news to share with you. Our annual St. Lucy Mass in honor of the patron saint of the blind will be celebrated in-person this year on Monday, December 13th at Noon (Eastern Time) in St. Francis Xavier Church here in NYC!
We are very excited to once again have our braille client Father Jamie Dennis of Blessed Mother Church in the Diocese of Owensboro, Kentucky as the main celebrant. Father Jamie is a great ambassador for XSB and is pictured here at a past St. Lucy Mass. Other clients will be involved as lectors. It is the highlight of the year for our organization - a day in which supporters, clients, and staff come together to celebrate St. Lucy and Xavier Society for the Blind.
We would love if you could join us in person this year, but if not, the Mass will be livestreamed below. If you have any questions please call us at 212-473-7800. You can also send your prayer intentions to us by e-mailing info@xaviersocietyfortheblind.org
Your intentions will be placed on the altar at the beginning of Mass so that you will be a very real part of the celebration of our patron saint. We hope you can join us in person and/or in prayer.