December 2020 Newsletter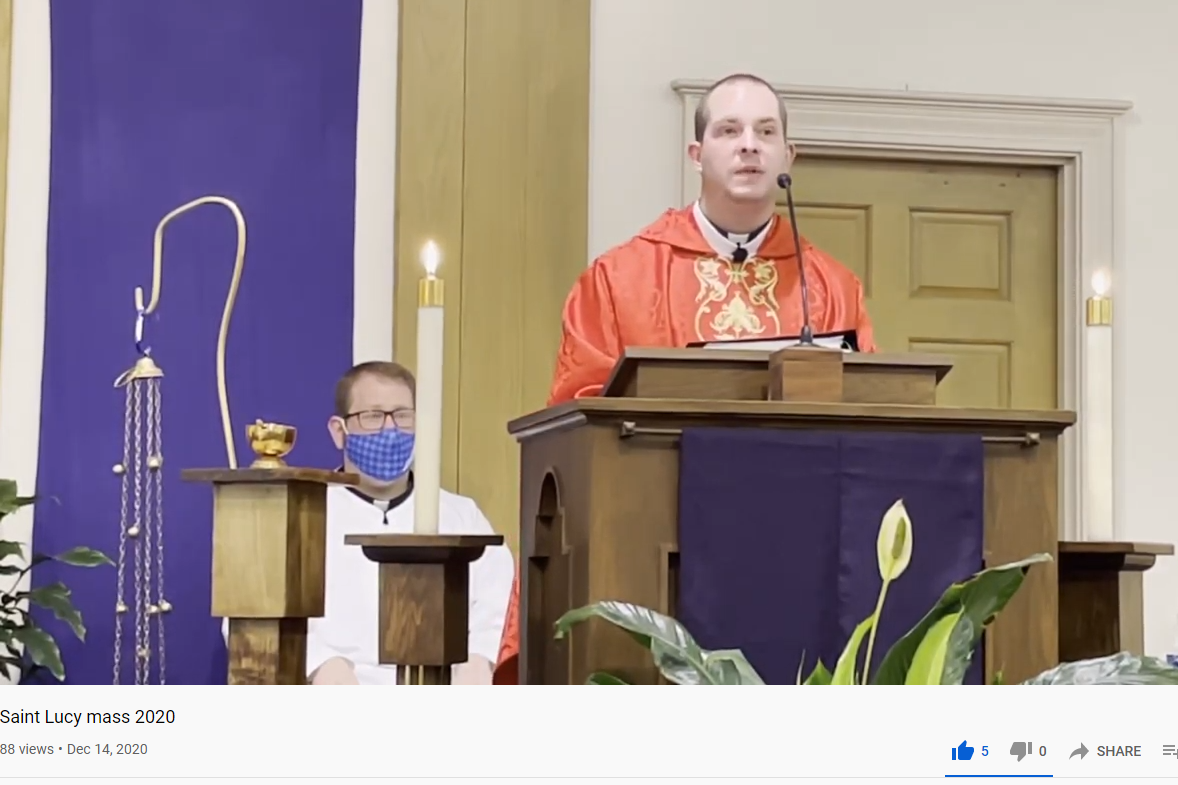 We reflect on the end of the year, our St. Lucy Mass honoring the patron saint of the blind celebrated by Fr. Jamie Dennis of Blessed Mother Catholic Church in the Diocese of Owensboro, and our newest titles in braille & audio including Fr. James Martin, SJ's "Tender un Puente" (our first Spanish title available on digital talking book and compatible with the players provided by the National Library Service for the Blind and Print Disabled)! Click here for more.
Next Blog Post
We chat about our upcoming St. Lucy Mass in honor of the patron saint of the blind, our Executive Director Malachy Fallon on Catholic Faith Network with Colleen McVey, & our newest releases in braille & audio book format.