January 2021 newsletter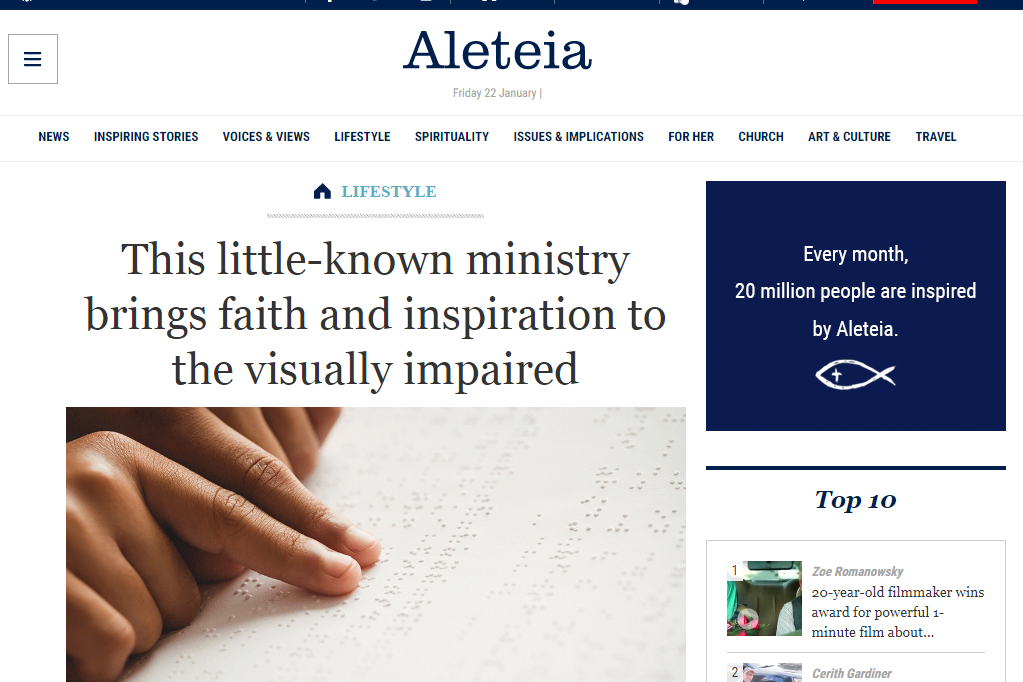 We discuss the article on Xavier Society for the Blind and our clients in Aleteia, our braille client Bridget who lectors at Parrocca Ibrag in the Archdiocese of Malta, and good reads in braille and audio just in time to close Braille Literacy Month. Click here to read the entire newsletter.
Next Blog Post
We reflect on the end of the year, our St. Lucy Mass honoring the patron saint of the blind, and our newest titles in braille & audio!