Patron Stories: Dick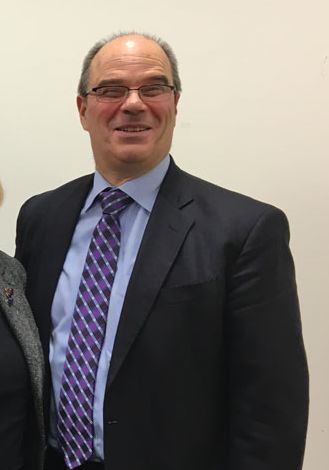 Dick has been a client of Xavier Society for the Blind for over thirty years and is an attorney with Wilmington Trust Company in Wilmington, Delaware. Dick and his wife Mimi raised their three children in Swarthmore, Pennsylvania. Here's what he has to say about XSB:
I have been a Xavier Society for the Blind client since the early 1980s. Receiving the Sunday readings in braille each month enables me to study scripture far more closely than I could through audible versions. Using the braille readings, I have been a lector at St. John Chrysostom Church, Wallingford, Pennsylvania, for 35 years. I often lector at the monthly Mass of the St. Thomas More Society, the organization of Catholic Delaware lawyers. Congregants often compliment me on my outstanding eye contact, which is possible because I read with my fingers. My wife Mimi and I always will treasure the pilgrimages we took with XSB, particularly the one to the Holy Land. In Israel, I availed myself of the chance to read a braille New York Times while floating in the Dead Sea. Other pilgrims—blind and sighted—clamored for the same opportunity. XSB long has been a central part of my spiritual life. Mimi and I regularly support its fine work financially and hope to increase our contributions in the future. Thank God for the Xavier Society for the Blind!