Audio Services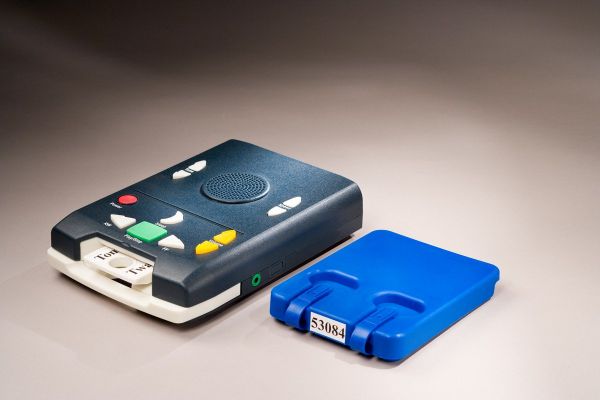 In 2019, Xavier Society for the Blind transitioned to digital Talking Book format so that our patrons could listen to our books on the talking book machines provided for free by the National Library Service for the Blind and Physically Handicapped (NLS). Digital Talking Books are produced on cartridges, a technology that is very accessible and user-friendly for people with sight loss. If you need more information on how to obtain a Talking Book machine from the NLS please get in touch.
Up until our transition to digital Talking Book format, our audio books were produced on MP3 disc. Our former audio library maintains a catalog of over 800 titles and we still send out titles in this format on request. These books can be played on a computer, DVD player, or a CD player that plays MP3 disc.
We are working hard to get many of our most popular audio books converted to digital Talking Book, and any new titles we produce will be in digital Talking Book format. One of our primary objectives is to choose new titles which will appeal to a larger audience. We hope that the combination of more appealing titles and the digital Talking Book format will allow us to reach many more people. We remain faithful to our mission and focus on books related to Catholicism, religion, faith, spirituality, prayer, and inspiration. Adding titles in Spanish is a key objective as well.
Keep up to date with our newest additions in audio by clicking here.