Patron Stories: Dr. Ticchi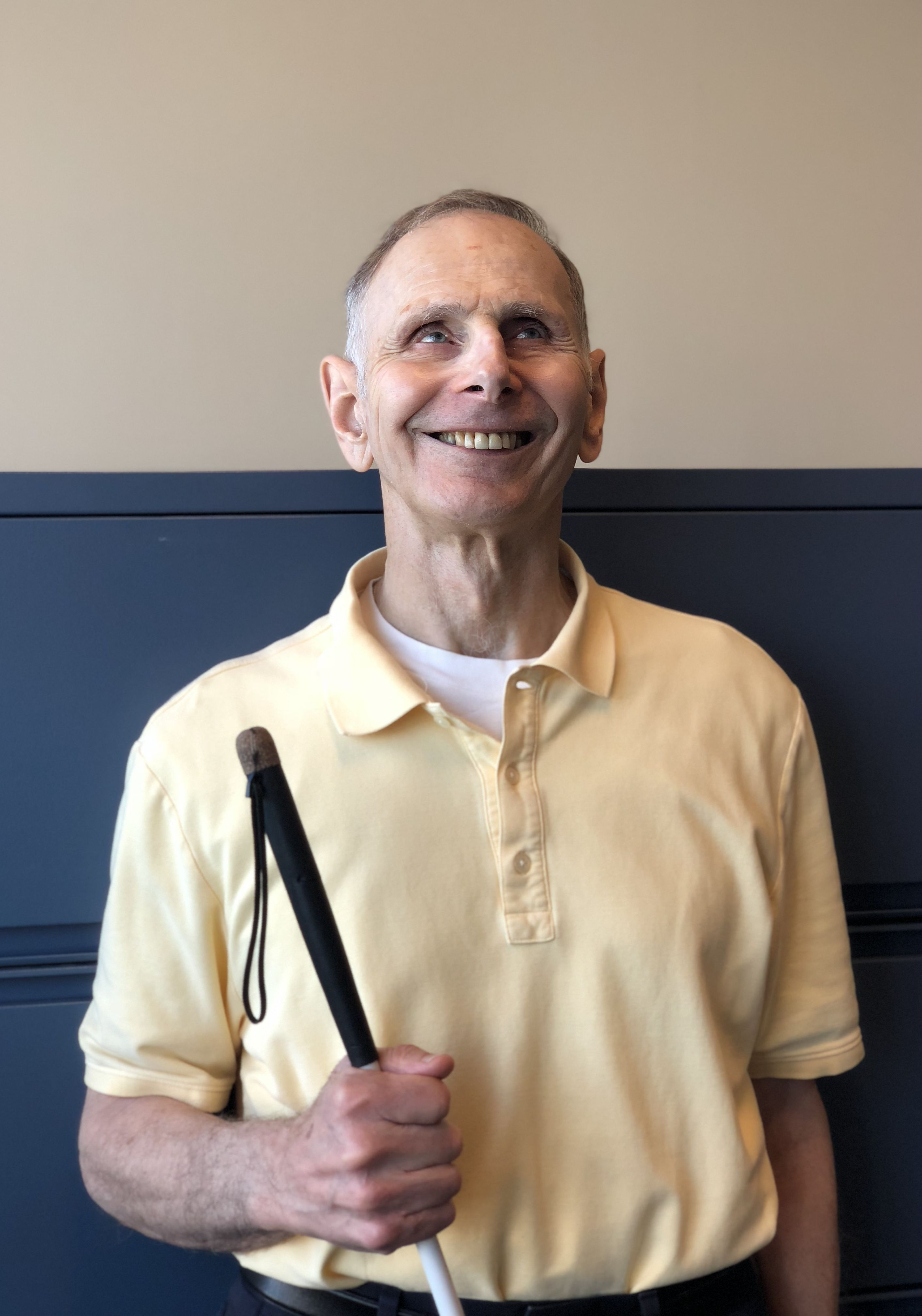 Dr. David Ticchi has made an impact on the lives of many, both with and without sight. He signed up as a client in 2009 after learning about XSB at the NFB national convention. He currently receives our braille Xavier Review.
Legally blind since birth, David graduated from the College of the Holy Cross (Worcester, MA), receiving his B.A. in economics cum laude in 1967. David next spent a year with the Jesuit Volunteer Corps, continuing his interests in education and community service by working at St. Catherine's Indian School (Santa Fe, NM). Later, David returned to Boston and enrolled in the Harvard Graduate School of Education, earning an Ed. M. degree in 1969, a Certificate of Advanced Graduate Study in 1971, and a degree of Ed. D. in 1976.
From 1971 to 1978, David taught seventh-grade English at Day Junior High School (Newton, MA). His classroom experience confirmed his interest in the role of disabled professionals. That interest became the focus of his research and academic work, resulting in the production of a 23-minute color documentary film, "A Blind Teacher in a Public School." This self-revealing glimpse of his own daily world-at-work, formed an essential part of David's doctoral project, which examined the hurdles encountered by blind professionals in education. The film won national awards, was shown on PBS, was distributed internationally, and is a benchmark tool in many schools and teacher-training programs. Partly as a result of the success of the film, in 1977 David was named among the Outstanding Young Men in America by the Jaycees organization. David pursued that early success in film work by acting as executive producer on another documentary, the acclaimed 1993 "Out of Sight."
Concurrent with his role as a teacher, David serves as Special Assistant to the President at the Legal Sea Foods Corporation. He administers the President's Advisory Councils and teaches Ethics and Respect for Human Differences/Disability Awareness classes for managers and certified trainers. Earlier in his career David also spent several years as a business professional working with the Kurzweil Company which manufactured optical scanning text to speech technology used by the blind and reading disabled.
One of his proudest moments occurred in 1998 when David was named "National Blind Educator of the Year" by the National Federation of the Blind (NFB). This honor truly crystallized David's personal commitment to demonstrating the clear ability of blind professionals to succeed in a sighted world.
Despite travel and multiple work commitments, today David continues his pledge of community activism. He has served on the Holy Cross Alumni Board of Directors, on the Board of Directors and Membership Committee at the Cambridge YMCA, and as a leader in the National Federation of the Blind on both national and local levels. David was chosen a Community Hero by the United Way of Massachusetts Bay, and he was tapped to carry the Olympic Flame in the 1996 Olympic Torch Relay. In 2003, he received the Massachusetts Governor's Award for Community Service and in 2004, he received the Understanding Our Differences (Newton, MA) Leadership Award.
If you're interested in reading more about him, Harvard Ed. Magazine wrote a great article on David which you can read here. To watch "A Blind Teacher in a Public School" click here. It is a pleasure to serve David and all of our clients!