Patron Stories: Mara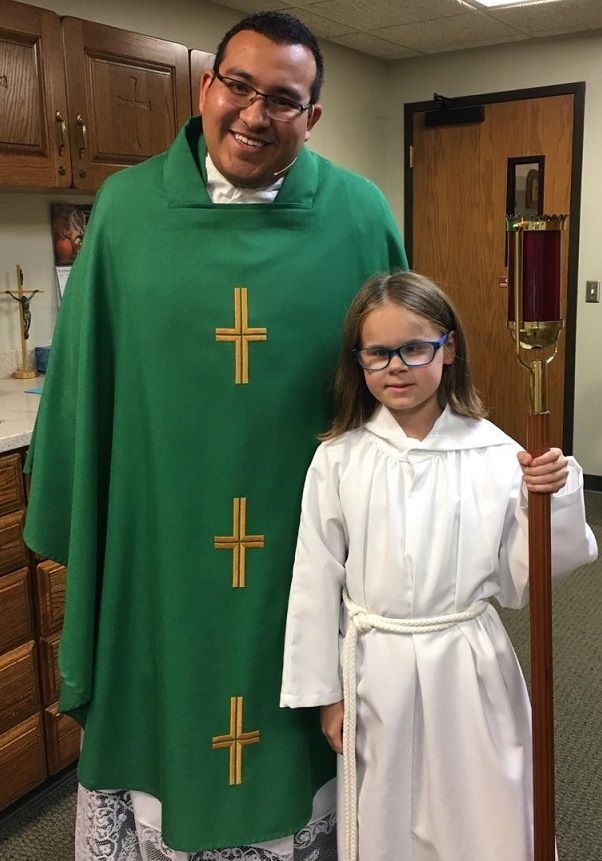 Mara is a braille patron who exemplifies everything our organization is about. She is enthusiastic about her faith, and serves Mass to the delight of her friends, family and fellow parishioners. We're also extremely proud! A few years ago, we sent Mara Altar Server Guidelines to help her prepare for her first Mass. Afterwards, Mara sent us a video explaining what our services mean to her, cheekily adding "I'm a great server now - not to brag!" The video was a huge hit on Facebook and Twitter and can be viewed here.
In 2018, Mara made the big trip to NYC to serve at our St. Lucy Mass in honor of the patron saint of the blind. After the Mass she made a video which you can view below!